As the weather has changed these past couple weeks, I have observed the gamut of coats, vests, and jackets. Many were very fashionable with fur accents, or have been fully furred. When joking with friends from other states, they always joke about "Detroiters and their furs." This prompted me to think about Detroit's fur history.
So, here's a history lesson…
In the 17th and 18th centuries, French aristocrats and socialites wore furs, which spread to other European countries.  Europe, especially Poland, had been able to meet the demand for furs, but eventually had a shortage. Antoine Laumet de La Mothe, sieur de Cadillac, along with soldiers, traders, and priests canoed to the south bank of the river, where it was most narrow and the high banks, which made it most protected.
The City of Detroit was founded as a French outpost to control the rich fur trade (known as Michigan and the Old Northwest). This prevented the British from evading the area. The river connected Lake St. Clair to Lake Erie, which was given the name "the Strait", or in their own tongue, "le Detroit."
During the 1600s, the fur exporting industry grew and evolved to include Indian tribes, working with the French (Detroit was under their rule at the time). However, as a result of the French and Indian War, Detroit became under British rule. The industry flourished as a result of the more organized trading practices. After the War of 1812 (Americans vs. the British), Michigan was divided into territories (Wayne, Oakland McComb, and Monroe). As the industry had evolved, entrepreneur, John Jacob Astor (American Fur Co.) controlled over 95% of trade in NW territories, which eliminated artisans and independents. By 1824, silk and other textiles became popular, and supplied of fur-bearing animals diminished.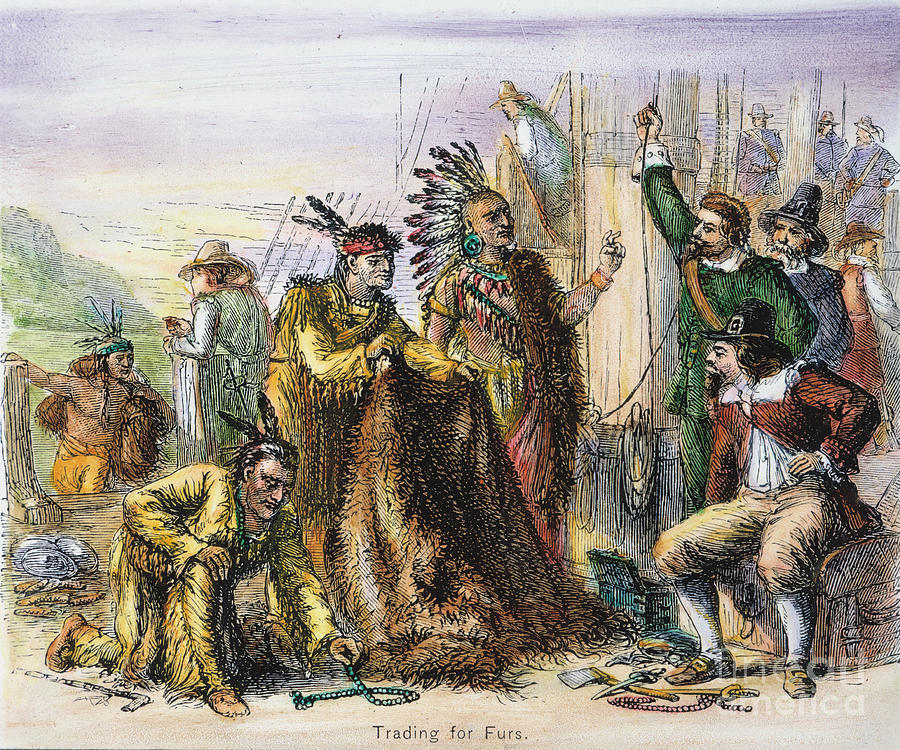 In 1844 iron ore was discovered in Detroit, which sparked a new industry. Michigan became a leading source of copper and iron ore and Detroit's industrial era began.
There are limited landmarks in Detroit that give a visual history of the fur industry because most of the fur trading was done right on the street. However, Trappers Alley, a complex of buildings, once housed the fur tannery operations of the Traugott Schmidt and Sons Company.  At one point, the company dressed 200,000 skins every day. The company diversified to wool and fleece in the 1930s, producing 1,000,000 pounds annually. By 1924, the tannery operations dried up, and space was leased commercially.
Research was done on the Detroit Historical Society and Dittrich Furs sites for this post.