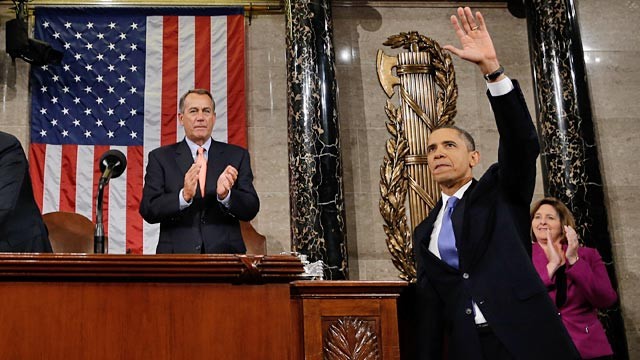 A pity President Obama's Sate of the Union address was on the economy – because he has compelling things to say on other matters like immigration and family.
"He doesn't know what he's talking about," a friend and manager of a Detroit grocery said to me after a profoundly anti-business speech. Like many businessmen, he rolled his eyes at the president's declaration that the minimum wage should be $9 an hour (at a time when the last minimum increase in 2009 has devastated youth jobs). Grocers are traditionally employers of young people, but operate on small, one-percent profit margins. Increase the minimum wage 25 percent and entry jobs go first.
But get through the president's economic shallows – and he has deeper insights like this:
And we'll work to strengthen families by removing the financial deterrents to marriage for low-income couples, and doing more to encourage fatherhood – because what makes you a man isn't the ability to conceive a child; it's having the courage to raise one.
As a father of a beautiful family and a resident of Chicago's violent south-side, he knows that America's illegitimate birth crisis (80 percent in Detroit, and a crisis that is poisoning my home region Appalachia as well) is driving the pathologies of illiteracy, joblessness, and violence among young boys in particular.
It's a problem that won't be fixed overnight, but one that Obama should bravely continue to speak of. Now if he'd just keep his nose out of our economy. . .